Plasma Plus: plasma cutting equipment manufacturer
Plasma cutting equipment specialists
We design and manufacture plasma cutting machinery: we are plasma cutting machinery manufactures.
We meet the needs of carpenter workshops, iron craftsmen and companies which need to cut sheet-metal with plasma technology to get lot sizes of up to mm 1500×3000.
INDUSTRY 4.0. SLIMCUT plasma cutters
The 2020 Italian Budget Law introduced two different tax credits for the investments in "Industry 4.0" assets. At PLASMA PLUS, the SLIMCUT manufacturer, we know all of these: they consist of a number of significant benefits for our customers making an investment one of our machines. Let us list and explain them.
Examples of sheets plasma cutting with SLIMCUT
You can directly get to know first-hand the performances of our plasma cutting machinery.
There is more available in the presentation page of the plasma cutting table SLIMCUT (SLIMCUT in action)
Our core values
Our core values are based on four pillars, design, production, service and client assistance along with four professionals who diligently put them into action.
This is the corner stone of our activity as manufacturers of plasma cutting machinery for carpentry workshops and factories.
What our customers say…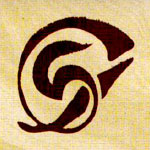 "I had the chance to get first-hand experience of the commitment and seriousness of the company, especially when I had a problem with my previous supplier's service and its officer in charge of the area where I operate. Even though it wasn't their problem, Plasma Plus strove to come up with an excellent solution.

Now I work without problems and, since I've been using the Plasma Plus table, the job gets done every day.

What can I say? Very good product, outstanding service and job done: I highly recommend it!"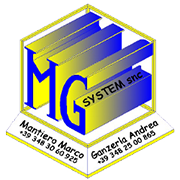 "We needed to evaluate the purchase of a plasma cutting table and, like most of the people, we surfed the Internet to see what the market had to offer.

We came across Plasma Plus which, promptly and professionally, sent us an offer and let us take part in a demonstration at one of their customers. I must say we were very pleased with what we saw and so we immediately started the leasing financing practice.

We have been using the product already for a year: the work has almost doubled and we are very satisfied. We also needed service, which has promptly been provided through remote assistance.

What can I say? Overall, the product is great, the supplier is client-focussed: two factors that lead us to strongly suggest a purchase to those are considering doing so."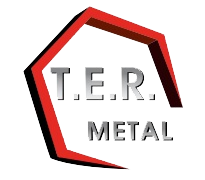 "I got in touch with Plasma Plus two years ago. I needed a plasma cutting table and I asked for an offer.

The answer was immediate and, furthermore, I have been excellently commercial and technical assistance. I immediately got the feeling of having met the right people. After a demonstration at one of their customers who offered to give me a first-hand experience of the product, I placed an order at once, since Plasma Plus was the company that gave me the most confidence.

Unfortunately, we all know how poor after-sale service can be! With Plasma Plus you can't really go wrong! Within half a day, you solve everything thanks to remote assistance.

Friendliness and competence are two factors that I always found with Plasma Plus. I am completely satisfied.

I strongly suggest it: Plasma Plus is a guarantee! With Plasma Plus you can't go wrong!"
"Great company, professionalism, courtesy and attention to customer needs.

Any problem is promptly solved."