Plasma cutter manufacturers, what our customers say about us
Plasma cutter manufacturers who no longer want to listen to the client?
Our biggest satisfaction, at PLASMA PLUS, is selling a plasma cutting table to a company and then forgetting all about the client. You read that right: forget about it!
Why should we do that? How would that make us feel proud?
Easy: if we don't hear from you, it means that, after the training course, the customer becomes evermore autonomous and no longer requires any assistance. The cutting table works perfectly and our job is done: "no news is good news…"
Satisclients
We liked the wordplay but, as a matter of fact, we are talking about our most satisfied and loyal customers which, thanks to SLIMCUT, have optimized their production.
What our customers say…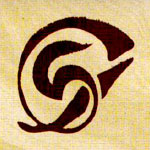 "I had the chance to get first-hand experience of the commitment and seriousness of the company, especially when I had a problem with my previous supplier's service and its officer in charge of the area where I operate. Even though it wasn't their problem, Plasma Plus strove to come up with an excellent solution.

Now I work without problems and, since I've been using the Plasma Plus table, the job gets done every day. What can I say? Very good product, outstanding service and job done: I highly recommend it!"
Processing examples
What follow are some first-hand examples of our plasma cutting table performances.
Plasma cutting of an ear
eidonet
2021-05-13T20:58:44+02:00
Stainless steel plasma cuts
eidonet
2021-05-13T20:59:40+02:00
Fill in the form and ask us any whatever you want to know. Otherwise, please call +39 333 7211994 and we will provide you with any clarifications you need.