Plasma cut of 3 mm and 10 mm sheets
Two cut examples of sheets with different thickness.
The power of the plasma generator is different for the two processes, due to the different thickness.
However, the resolution for all the holes is still +/- 0,2 mm.
SAMPLE 1 (10 mm)
Plasma cut a 10 mm sheet
Electricity at 80 A
Hole diameter 40 mm
SAMPLE 2 (3 mm)
Scrap from a 3 mm sheet.
Plasma generator power 40 A
Conventional cut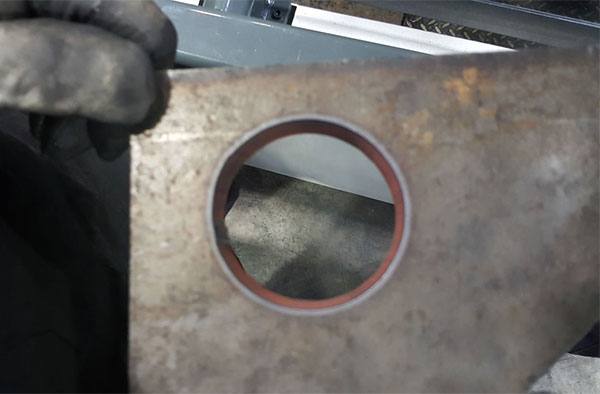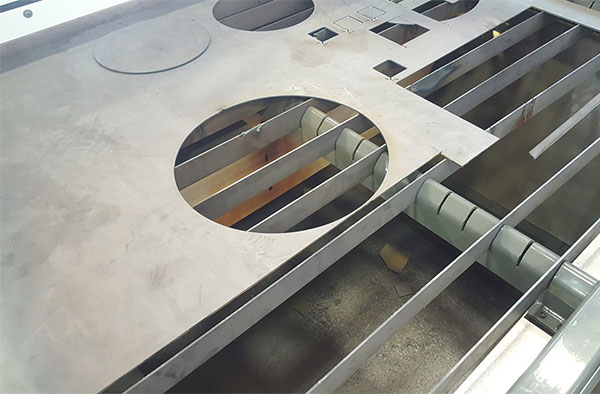 It's simple to contact PLASMA PLUS: just fill in the form or call us at the number you find in this page.
We are ready to answer whatever question you may have. Contact us and we'll get back to you as soon as possible.